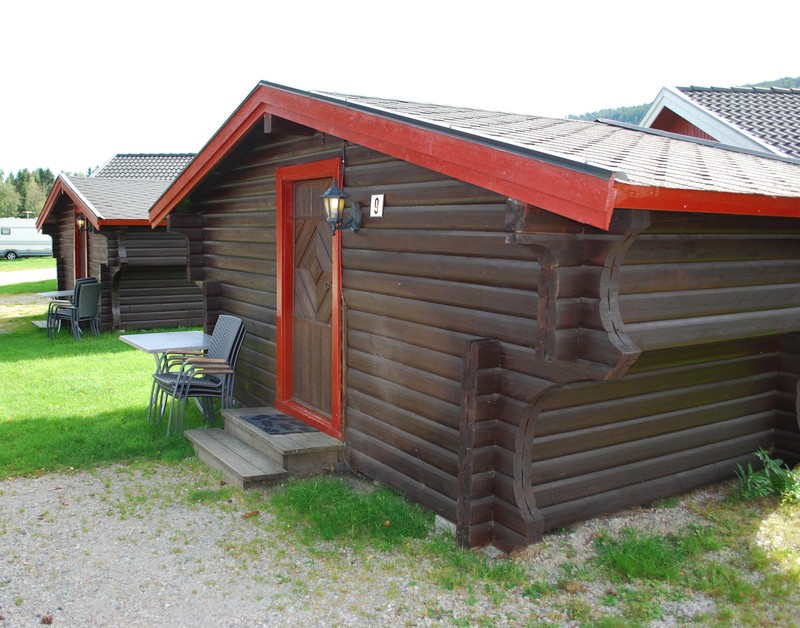 ---
---
2 - 3 beds cabin
Simple camping cabin without running water. Family bunk bed with a small double bed (120 × 200 top bunk) and a single bed. Hobs, fridge, coffee trays and TV. This cabin does not have running water, the communal sanitary facilities must be used for shower and toilet use. Dogs are permitted.
Bed sizes:
Family bunk bed 120 x 200 cm top/ 75 x 200 cm bottom.
Facilities:
TV
Cooktop
Fridge
Coffee maker
Dog are permitted (fees apply)
General:
The final cleaning is included in the price. In light of the pandemic and infection prevention, we recommend renting bed linen. If you bring your own bed linen it must be completely clean and must not have been used at other location.
Payment conditions and cancellation policy:
Payment conditions for pre-booking: The rent for the stay must be paid at the time of booking. When ordering on the website, payment is made immediately. When booking by phone or email, an e-paylink is sent by email. We accept VISA and Mastercard.
Payment conditions for drop-in: The rent for the stay is paid at the arrival. We accept VISA, Mastercard and cash.
Cancellation policy: Did something get in the way of your plans? Please cancel as early as possible so that others can enjoy the space.
In the event of cancellation up to 14 days (2 weeks) prior to arrival, a full refund will be given except a administration fee of NOK 300. If the cancellation is less than 14 days (2 weeks), the amount will not be refunded. If you do not notify us of the cancellation the full amount is retained and no refund is given. The amount will not be refunded if the guest wants an earlier departure time than agreed.  The guest's own travel insurance can be used if unexpected events arise and cancellation must take place less than 14 days before arrival.
Group bookings have a cancellation deadline 4 weeks (28 days) prior to arrival. If you cancel less a 4 weeks before arrival, the full amount will not be refunded.